Our Bonded Collection - Zero Neoprene
The launch of our unique bonded long sleeve suits in 2021 made headlines in the swimwear world introducing a brand new product to the market that
bridges the gap between a swimsuit and wetsuit, targeted at the growing cold water swimming market.
These pieces are made using an innovative 1mm bonded material, combining two layers of recycled fabrics to form a thick fabric - half way between a swimsuit and wetsuit but with no nasty neoprene in sight. With all the eco credentials of our 'Waste Collection' these pieces will give you extra comfort & coverage in the Summer but will also take you right through into the winter months for an extra layer of warmth and protection in chillier temperatures.
Shop all Bonded Styles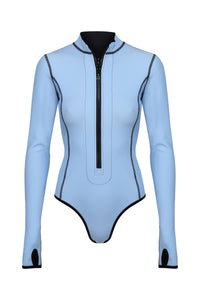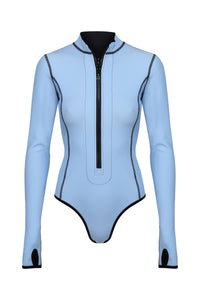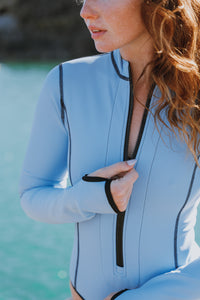 On sale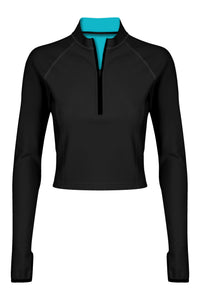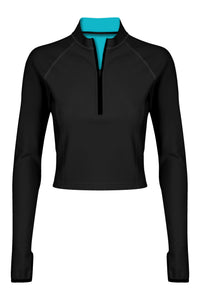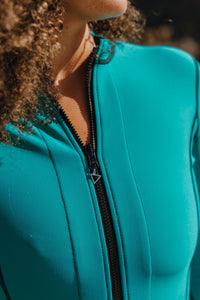 On sale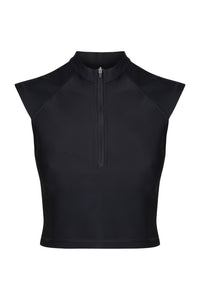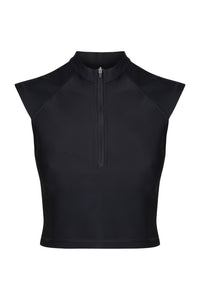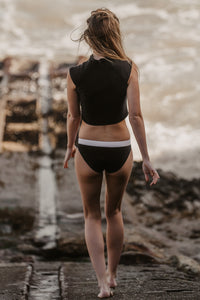 On sale